If it sucks we keep it. If it doesn't suck we take it back.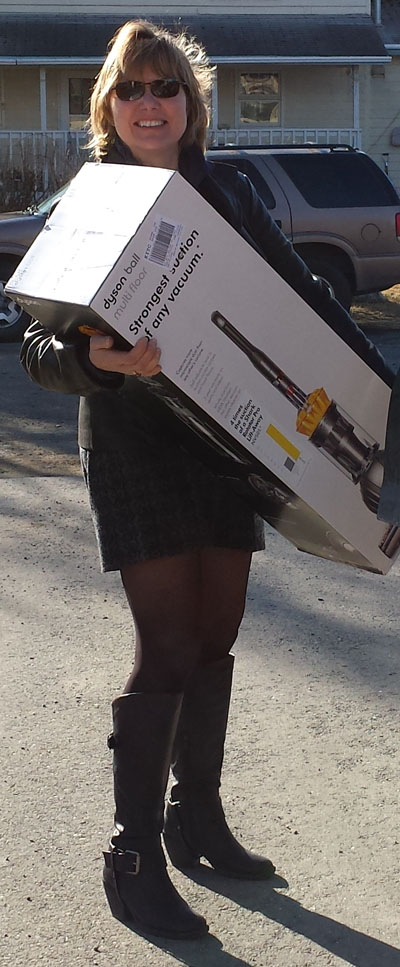 Evidently the Bissell Multi-Cyclone with Hepa Filter Boost (!) we've made do with the past six years is no longer capable of upsucking so much as a single pubic hair.
We have central vacuuming in our house, at least the house was plumbed for such,  but Happy Wife has never been keen on fully implementing it.
"Let's donate the Bissell to the less fortunate," I humbly offered.
"No!" I was sternly reproved. As if I were a rich man knocking at Heaven's door.
Value Village, I was told in no uncertain terms, strictly forbids vacuum cleaner donations. "Why, what if the innards of the cleaner are crawling with bed bugs, hmm?"
I admit I hadn't considered such a thing. It's a good thing there are people in this world who do.
Into the garbage it goes, I guess. Goodness knows we don't want to be a propagators of Bed Buggage.
We went whale watching last weekend with Kenai Fjords Tours.
At about 20 seconds you'll hear me utter a faux concern as we approach the spires, that the Captain (~50 secs) is not at the helm.
Everywhere we went we watched and watched and watched for whales. Nada. And then, shortly after the captain fearlessly guided the boat between the spires, we spotted a gray whale. It lazily surfaced and showed us a fluke, and then just as quickly disappeared again into the leviathan darkness. And we waited. And waited. And waited some more for it to resurface. The captain mentioned,"like watching paint dry."
Minutes later someone shouted, "There it is!" Why yes, sure enough, even I could see the remnant disturbance on the water, a thousand or more feet away. By the time iPhones were deployed it was once again gone.
Paint Dried. We moved on.
Near Chival Island we paused to watch another gray. Equally elusive. Totally undaunted by our presence.
Again we moved on. This time to deeper water chasing the hope heard over the radio by another boat that they had spotted Orcas!
Whatya know.
Okay, fine, you're right, I agree — but what a day on the water we had! We also saw harbor seals aplenty, Dahl porpoises (mini Orcas), a lazy otter, and sea lions (aka Orca food).
Friends have begun showing up in email lately, "We're coming to Alaska this summer, you gonna be around?!"
Yes, I assure them, we will be around, we are here for you. We are always here for you.